Magic In The Middle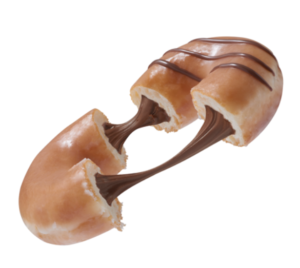 There is a little bit of magic in every Krispy Kremedoughnut, and the March 2018
launch of the "Magic in The Middle" series adds another dimension of wonder to the popular treat. The signature ring-shaped Original Glazed® doughnuts arefilled with an array of fillings that range from Hazelnut Cream, Lemon Custard, and Strawberry Jam to Salted Egg Lava – each seasonal flavour offering a sweet surprise of its own. The ingenuity of the "Magic in The Middle" series proves that it's indeed what's
on the inside that counts.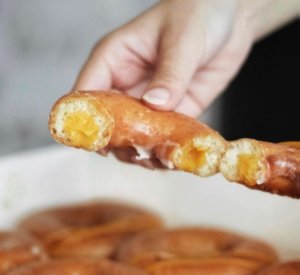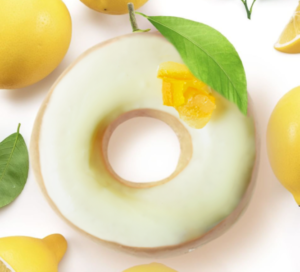 While Krispy Kreme's reputation as a brand which has consistently served up the most delectable doughnuts for the past 80 years remains its main stronghold, it is also in the business of selling an experience to its customers.
"The heart of our brand has always been and will always be our guests. From the moment you walk in our store, to the time when you finish the last tasty morsel from your doughnut, we are providing you with an emotional experience and a taste like no other. We are there to mark celebrations, occasions, and whenever you need a sweet respite to your day. Every Krispy Kreme doughnut promises to put a smile on your face." Sharon continued.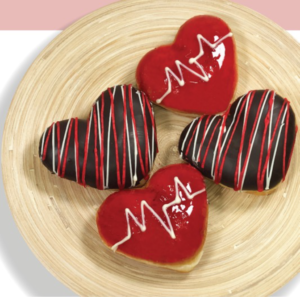 Easter Themed Seasonal Doughnuts to mark the Easter season
With Easter just around the corner, Krispy Kreme Singapore is launching 3 limited edition spring inspired sweets to mark the occasion. Vibrant and happy colours abound in the fun and playful take on the icons of Easter, showcased in the form of 3 deliciously filled doughnuts. The Bunny is a Banana Krème filled classic, dipped in white chocolate and topped with 2 sugar bunnies with pink and green sprinkles. The shell-shaped Hatchy is filled with Bubblegum Grape jam filling and decorated with pink and blue icing, while the Golden Nesty is adorned with white chocolate icing, gold sprinkles and M&Ms chocolate eggs "sitting" atop a full dollop of Chocolate Tiramisu.
Easter doughnuts are priced at SGD3.50 each. Krispy Kreme Singapore gets into the spirit of celebrating the
occasion with family and friends by offering the 'Easter Half Dozen Box' at only SGD21.00 for up to 6 pieces
of Easter doughnuts, with 2 complimentary Original Glazed® doughnuts. The 'Easter Dozen' comes in a box of
12 Easter doughnuts for only SGD 35.00 (U.P. SGD42.00).
The 3 Easter Doughnuts are available in stores island-wide from 19 Mar till 4 Apr 2021, and online via delivery
platforms Deliveroo, Grab Food and foodpanda.
Easter Doughnuts Selection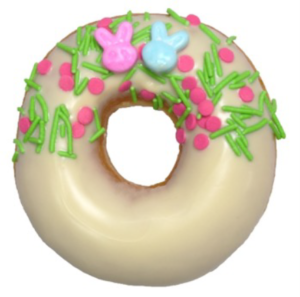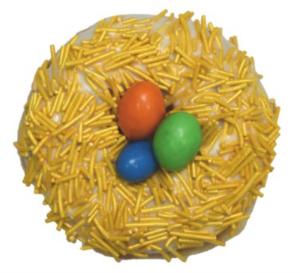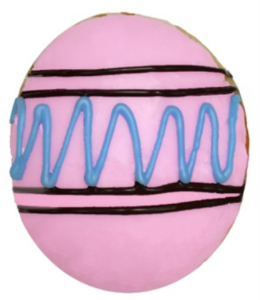 Sweet, flavourful, dewy and tasty, taste testers have likened eating the iconic doughnuts as 'biting into a sugar coated cloud'. Krispy Kreme doughnuts are a simple indulgence made perfect – continuing to glaze the Globe, one doughnut at a time.