PUBLIC AND MEDIA RELATIONS TRAINING
GENERATE $100K WORTH OF MEDIA COVERAGE FOR YOUR BUSINESS
GET FREE ROI-FOCUSED PR & MARKETING TRAINING!
The evergreen temptation for media coverage can be viewed by the fact that entrepreneurs willingly invest in this marketing tactic despite the great expense. But why go the expensive way when you can get the same results by learning all there is to know about Public & Media Relations in a cost-effective manner?
Our Public & Media Relations Training service aims to make you well-versed in all the marketing tactics and tools so you can construct and implement an effective PR strategy for your brand to get ROI-driven results. The best part of this service? You'll get media awareness for free!
The major elements of this service are:
Media Awareness for Free
Your Own PR and Social Media Campaigns
Social Media Strategy
PR & Social Media Optimization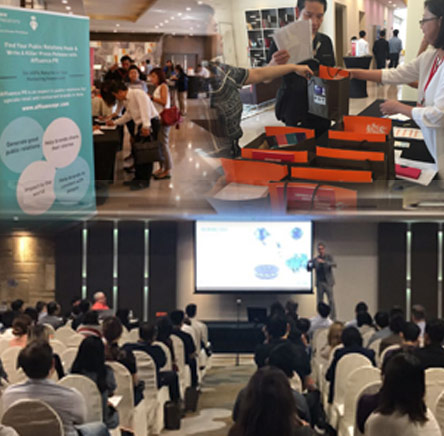 STILL NOT CONVINCED? CHECK OUT THE RESULTS DERIVED FOR OUR CLIENTS OVER THE YEARS.