While we were kept behind our laptops within the confines of our homes during the Circuit Breaker and gradual re-opening of Singapore which seeped into the months of July and August, there was something that we sorely missed – media events!
Media previews, product launches, press conferences and media tasting sessions play a big part in our PR communications efforts for clients. These are sure-fire ways of grabbing the media's attention and enticing them in experiencing a new product, launch or news story.
After our last physical event in March right before the lockdown kicked in, we finally resumed in-person media events with what we do best as a leading restaurant PR agency – media tasting sessions! On 26 August, we welcomed the media to the quaint and cosy confines of PocoLoco, a homegrown restaurant that serves quality Italian food at affordable prices.
A new season has come to PocoLoco and Chef Arnold Caleon showcases his meticulous culinary flair through his finely curated recommendations such as Oven-Baked Mussels with Garlic, Butter and Cheese; Linguine di Mare alla Cartoccio (Baked Pasta); Honey Glaze Pork Collar with Sautéed Portobello Mushrooms Served in Mash Potato; and a lightly sweet yet decadent Cheese Cake with Hazelnut Gelato for that satisfying ending to any meal.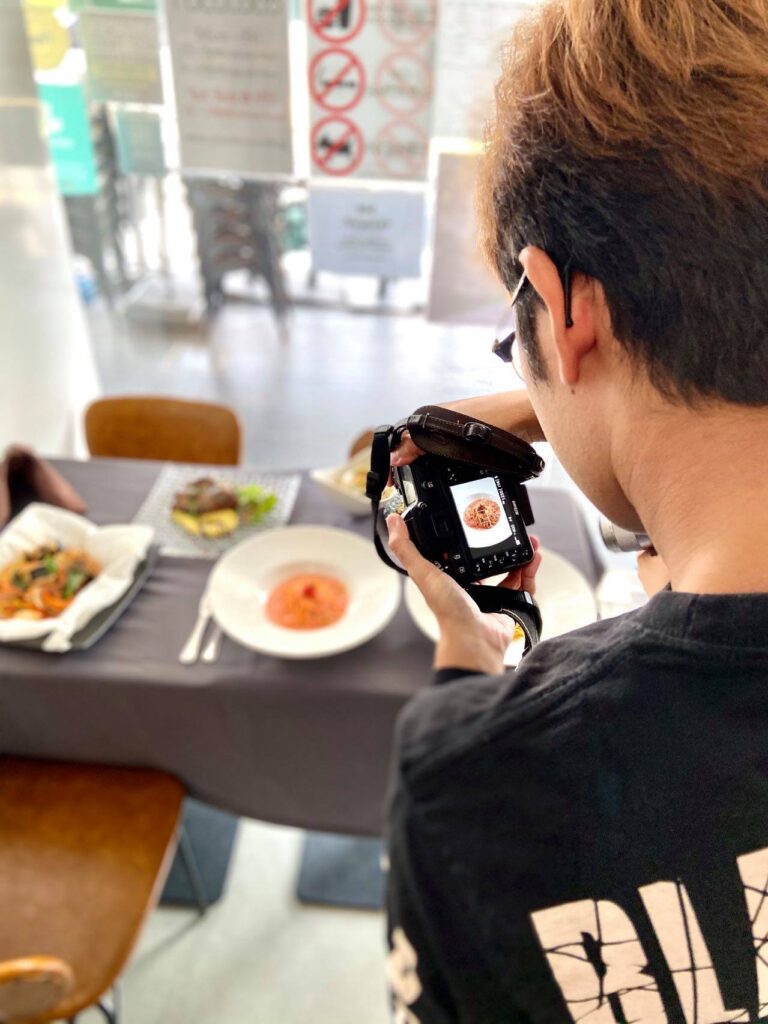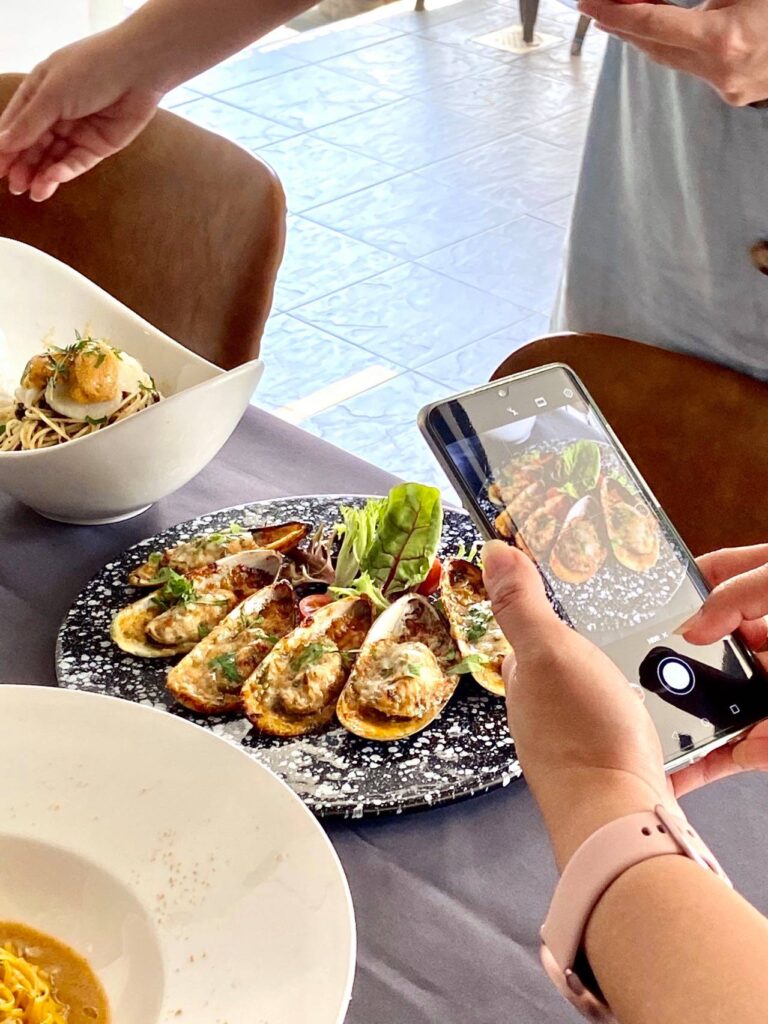 As a precautionary measure, media groups were kept to five pax and gone are the days of sharing platters or picking up food and putting it on your friend's plate. What used to be a kind gesture is completely frowned upon during these strange times.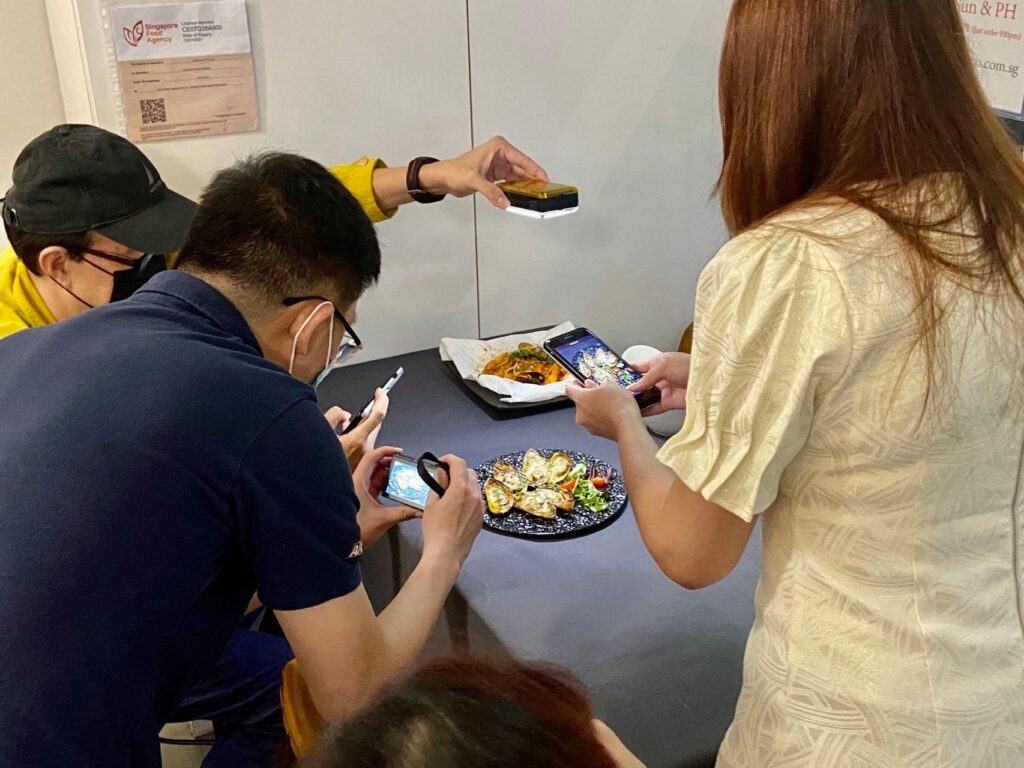 The media slurped up the delicious fare from PocoLoco while hearing owner Keith Lee's story and his heartfelt goal of making quality Italian food affordable for Singaporeans. His passion has led him to start, and fail, his very first Italian F&B venture almost 20 years ago, but that did not deter him from continuing his quest to bring culinary joy to the masses. In 2015, he founded PocoLoco with the same dream but with the experience, scalds and burns that come with being an F&B owner.
In another media preview, we invited our media friends to get a taste of Yifang Taiwan Fruit Tea at the newly refurbished Change Alley Mall! They got a sneak peek at this Taiwanese chain's first open kitchen in the world with "Ah Ma" stirring a huge metallic pot of tapioca pearls and fruit tea, in homage of Grandma Yifang who inspired the brand.
The story of Yifang Taiwan Fruit Tea began in the kitchen. Married to a young farmer who toiled in the pineapple plantation to earn a livelihood, the founder's grandmother, Yifang, decided to make him a refreshing pineapple drink using overripe pineapples which she braised into homemade jam. More than three generations later, her legacy lives on in more than 1,500 outlets in countries such as the United States, Europe, Australia, New Zealand, Japan, China, Hong Kong, Dubai and the South East Asian region. The newest outlet in the Singapore CBD district is the first one to bring the spirit of Grandmother Yifang's kitchen to the world.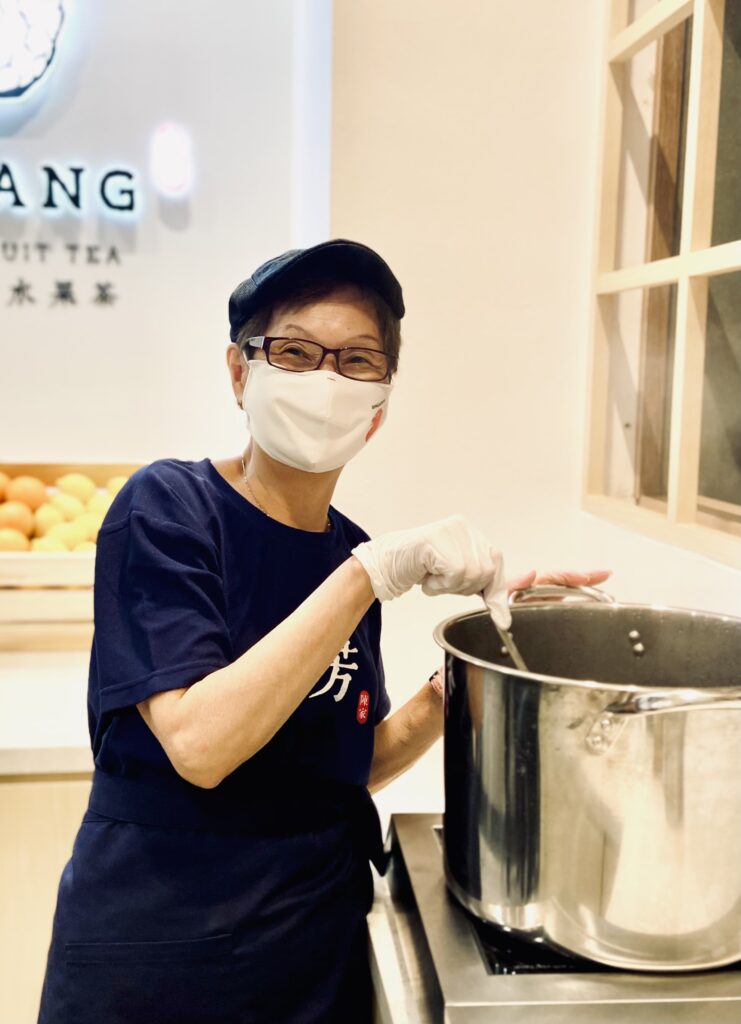 The media savoured eight drinks from Yifang Taiwan Fruit Tea's impressive range of selections. The signature Yifang Fruit Tea which is a cup of premium mountain tea mixed with delicious pineapple jam, tangy passionfruit, and zesty lemon, apple and orange slices, completely refreshed taste buds and was a definite crowd pleaser. Media also particularly enjoyed the lavender-hued Taro Latte with its freshly-mashed taro paired with fresh milk and the new Sweet Red Bean with Jelly Cake Latte.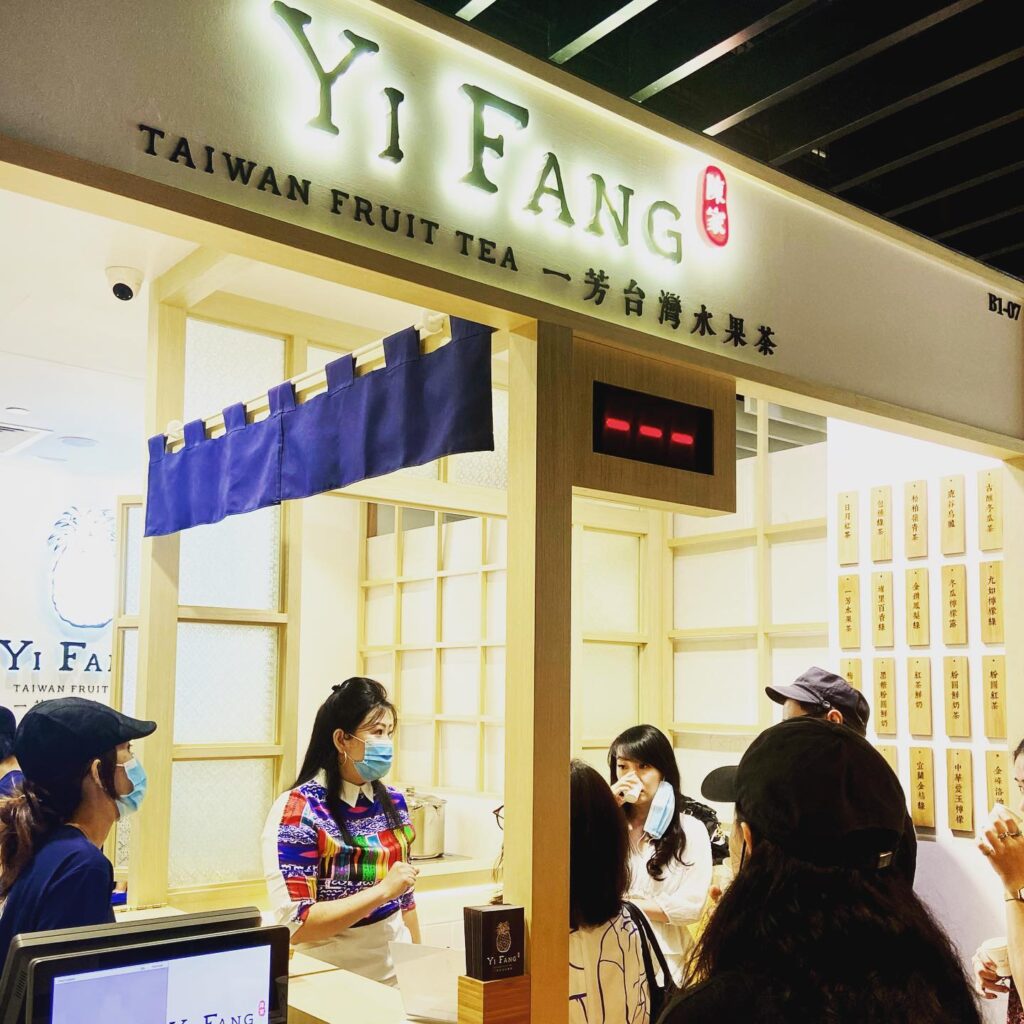 Media were surprised by the variety of hot drink options which are uncommon to many "bubble tea" shops found locally. Drinks such as Ginger Lemon Tea, Longan & Jujube Tea and Pearl Ginger Black Tea Latte are served warm and are certainly Ah Ma-approved! Out of the new creamy Cheese Milk Foam Fruit Tea Series, Cheese Milk Foam Yifang Fruit Tea is available hot and cold for customers to savour the drink two ways. With the luxury to choose between hot and cold versions for plenty of drinks on the menu, there is something to sip and savour on any occasion.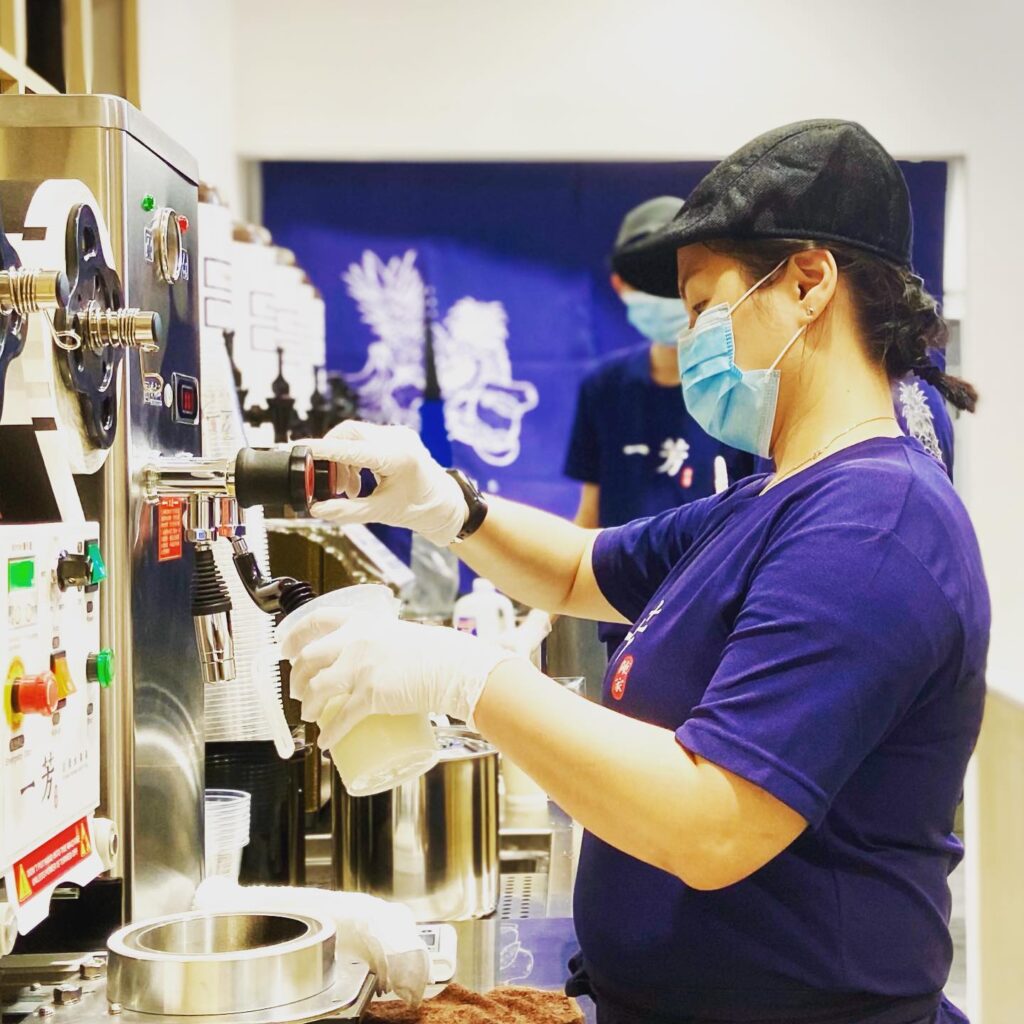 After these two successful media previews, we are looking forward to our upcoming events lined up in our calendar. Check back this space for more of our PR happenings!