The launch of "Smart Solution" intelligent mobility system marks Desay SV's ambition to create a new ecosystem for smart city living
Desay SV to work with Huawei on the HiCar system, and Horizon Robotics on developing smart cabin systems
Desay SV Automotive, a multinational automotive electronics innovator, officially launched its "Smart Solution" smart mobility solutions on 19 April at Auto Shanghai 2021. For the first time, "Smart Solution" has integrated three main aspects of technology – smart cabin, smart drive and smart services – to provide drivers a safer, more comfortable and efficient mobility experience.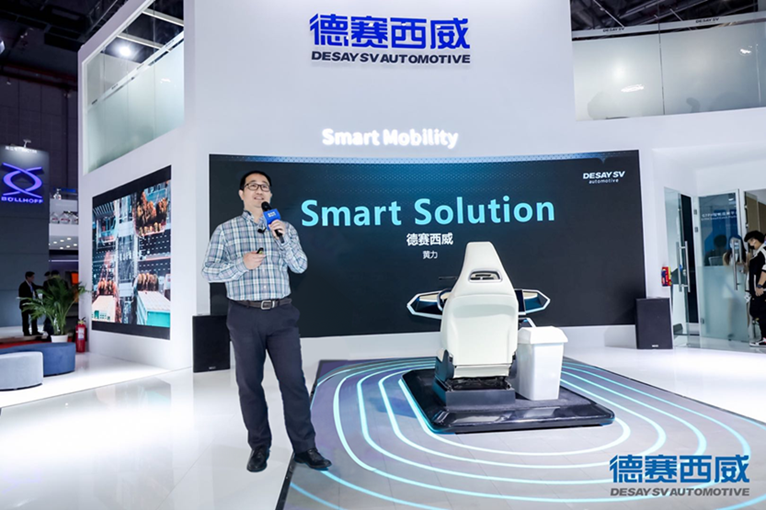 Through the launch of "Smart Solution", Desay SV aims to focus on three aspects of mobility, namely Smart Home, Smart Mobility, and Smart Leisure, to create a new ecosystem for smart city living.
A New Ecosystem for Smart Driving
"Smart Home" encapsulates Desay SV's understanding of lifestyle and automobility together as one. With the use of a specially designed mirror, drivers can access customised services through integration of Artificial Intelligence (AI) programming, facial recognition, and big data analytics, allowing the seamless interaction between man and machine to become a reality.
"Smart Mobility", which was demonstrated by Desay SV in a simulated driving scenario, provides drivers the option to switch to automatic driving mode with just one click. Should a driver experience fatigue, the steering wheel will be automatically shortened upon activation, thus providing ample rest space for the driver and reducing risks during driving.
"Smart Leisure" reflects Desay SV's understanding of automation, by providing a human-orientated and intelligent approach on cabin space. The system is able to receive information on the driver, from the on-board display, right down to veneer and upholstery of the seats. In addition, drivers are able to access entertainment functions within reach.
In bringing these three aspects together, "Smart Solution" reflects Desay SV's pursuit of technological innovation in an unprecedented level, by providing drivers with an immersive and multi-dimensional driving experience through seamless switching of functions and usage scenarios.
Co-operation with Huawei and Horizon Robotics
Following the launch of "Smart Solution", a co-operation agreement was signed between Desay SV and Huawei on developing solutions for full-scenario smart mobility solutions. The agreement will see the two corporations working together in projects involving HiCar platform, co-creation of validation capabilities, as well as joint-partnership in developing in-vehicle systems.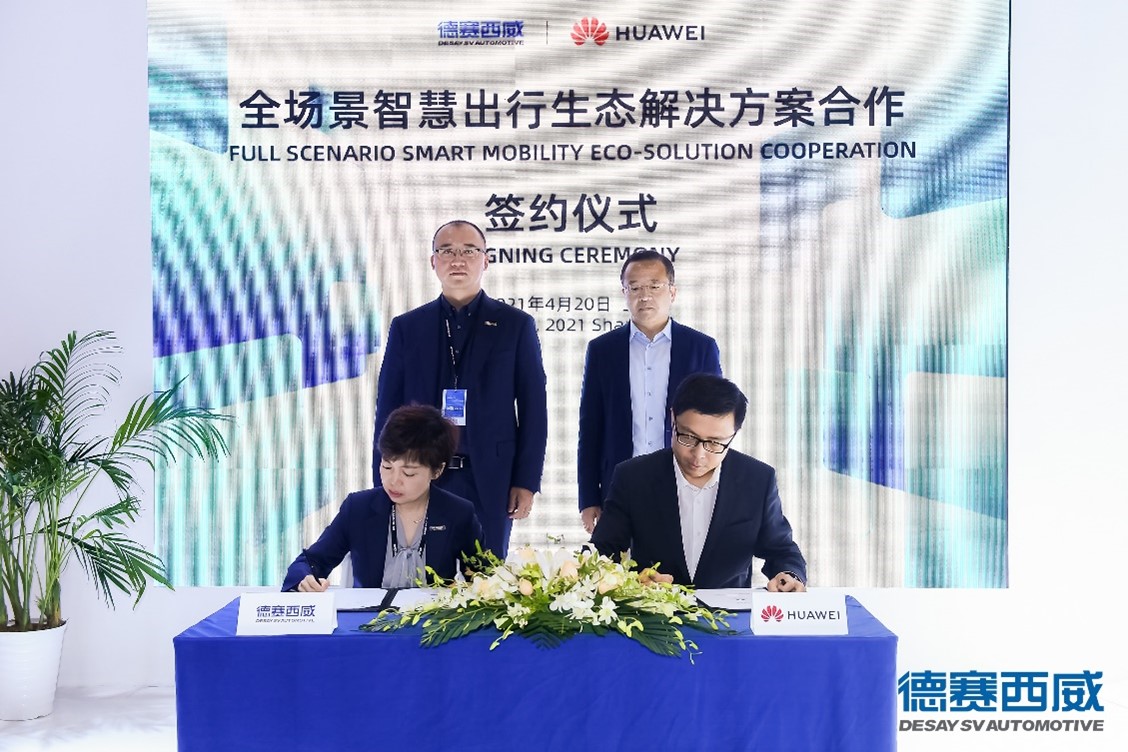 In addition, Desay SV's mainstream vehicle infotainment platform will also be integrated into Huawei's HiCar platform. Based on Huawei's smart mobility solution, the two corporations will build a joint innovation laboratory, establish a comprehensive HUAWEI HiCar test program, as well as creating in-car products and solutions with smart capabilities for end-users.
On the same day, Desay SV and Horizon Robotics also enters a strategic partnership, focusing on in-depth technical co-operation and research & development of smart cabin systems, thus promoting technological innovation and application of intelligent systems in vehicles.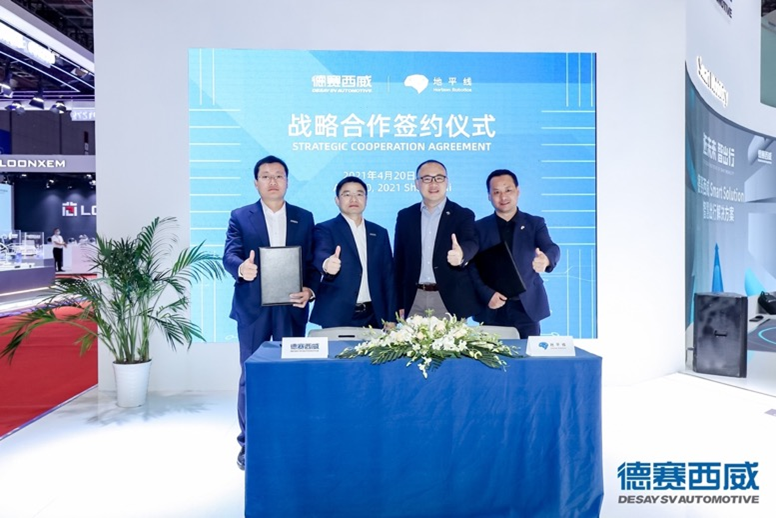 With the advancement of the intelligent transformation of the automotive industry, Desay SV aims to diversify in areas of research and development and manufacturing of intelligent vehicle systems. The cooperation will boost the development and mass production of Desay SV intelligent vehicle products, and spurring innovation and transformation of the intelligent vehicle industry.